We need to talk about plastic.
Since Leo Baekeland created the first fully synthetic plastic in 1907 — the tough as old boots 'Bakelite' — we've been hooked. We've been obsessed. We just can't get enough. From car parts to ketchup bottles, toothbrushes to t-shirts, we've used it in everything.
And why not? It's light. It's cheap. It's just so incredibly versatile.
Are you sitting comfortably? Chances are it's thanks to the synthetic plastic fibres that form a large proportion of your comfy seat, giving your rear a cosy treat. Did you grab a pre-work coffee this morning? Along with the often entirely plastic lid, disposable takeaway coffee cups are completely coated in the stuff to prevent leakages. But maybe you're more of a 'good strong cuppa' person? Surprise! There might be plastic in your teabags.
Being so useful and flexible means it's almost impossible to get through your day without coming into contact with some form of plastic. But just because it's everywhere doesn't mean it's good for us — or for our planet.
By now, we're all facing up to reality: as a species, we have a serious plastic problem, and our reliance on it is causing untold damage to the world around us.
Sometimes it gets recycled. Most of the time it ends up in landfill. When it's dumped it just sits there, taking anywhere between 400 to 1,000 years to break down and decompose, all the while releasing harmful toxins into soil and surrounding water sources.
Then there's our oceans. We'll never forget the mix of unrelenting sadness, horror and anger we felt watching the BBC's Blue Planet II; dolphins playing with discarded plastic bags, the heartbreaking footage of a mother pilot whale mourn the death of her calf — poisoned as a result of plastic pollution.
The numbers are simply staggering: there are over 5 trillion pieces of plastic littering the world's oceans, and it is estimated that up to 12.7 million tonnes of plastic end up in the sea every year.
Though the statistics are grim, there's a lot of room for hope.
Thanks to the huge efforts of conservationists and campaigners — along with a helpful push from "The Blue Planet Effect"; Sir David Attenborough's stark warnings having been seen, heard and listened to by more than 14 million viewers — many individuals, households and businesses have been spurred into action, cracking down on those problem single-use plastics.
Positive change is happening, and we can all do our bit.
Introducing Forever: Sumptuous sofas with 100% recycled fabrics.
As a family-run business on the Isle of Man, the world's only entire nation UNESCO Biosphere, we're well aware of our responsibility to our environment, and our need to leave a better, cleaner world for future generations.
That's why at Lifestyle Furniture, we're delighted to offer our sumptuous sofas in a beautiful new range of Forever 100% recycled fabrics.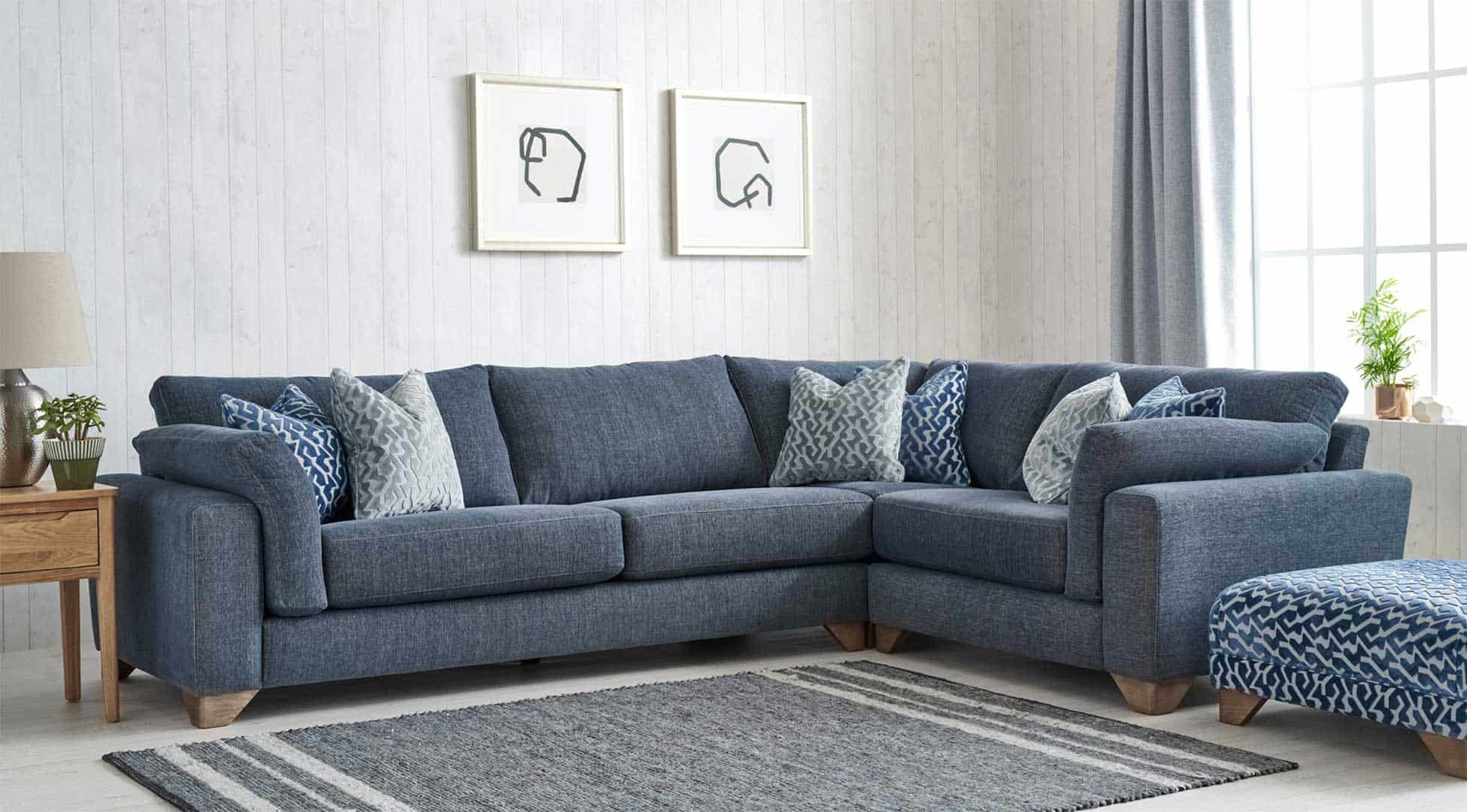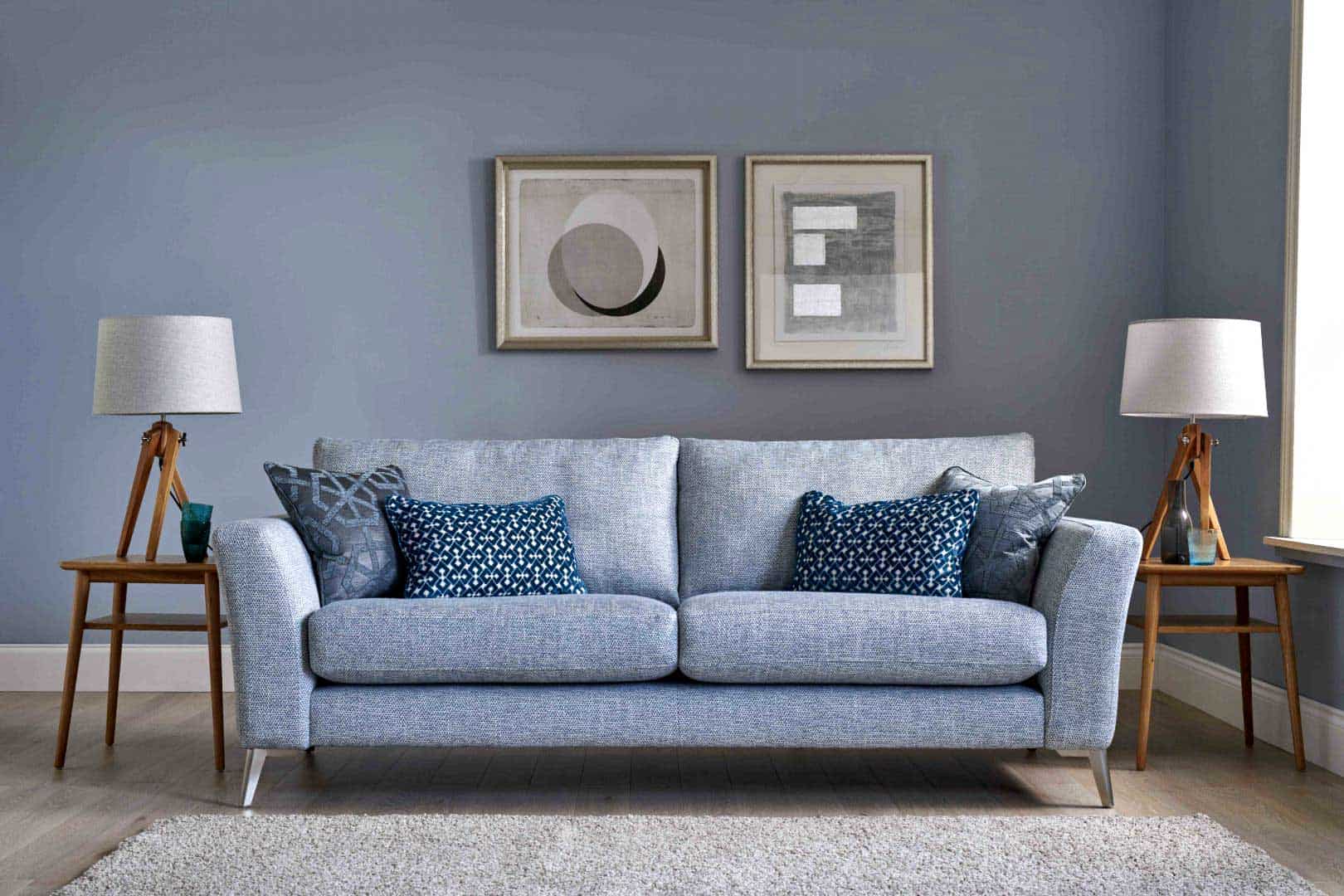 Available in a dazzling choice of styles and colours, Forever fabrics are made from 100% recycled yarns — perfect if you're trying to lead a greener, more sustainable lifestyle.
Luxuriously soft and extremely hardwearing, the recycled polyester yarns that make up Forever fabrics begin life as a mix of regular recycled plastic bottles, repurposed ocean waste plastics and upcycled cotton garments. Because producing these yarns doesn't require any petroleum, which would normally be used to create standard 'new' polyester, CO2 emissions are reduced by an astonishing 75%.
The yarns are then woven into the gorgeous 100% recycled fabrics that make up our lovely, super comfy, eco-friendly sofas.
They're also brilliantly easy to clean, meaning you don't have to buy any harmful chemicals to keep them looking and feeling at their very best.
Love your home, love your world.
Pop into the Lifestyle Furniture showroom at Snugborough Trading Estate, Union Mills to try out one of our Forever fabric sofas for yourself.
You won't believe how beautifully soft and cosy they are – and they're currently available on special offer in our sensational Summer Sale.
Click here for directions and opening times.
Don't forget to follow us on Facebook and Instagram for the latest news, offers and competitions.